Acupressure Points for Nausea and Vomiting – Acupressure treatment:
Are you suffering from Nausea? Here you are at the right page to get a solution to your problem with quick, inexpensive and without any side effect from the treatment. Let us tell you one thing that here the Nausea medication given to you is at the base of the Acupressure treatment.
With the help of the Acupressure treatment, it will totally result oriented and without any harm to your health, you may get immediate and long-lasting relief from the problem.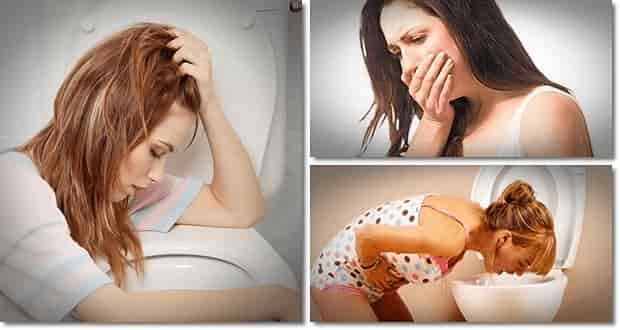 During pregnancy, a hangover, chemotherapy treatment or due to motion sickness general strike of Nausea found. The other several reasons also for Nausea strikes and we people are used to get medicines to keep control over the problem. Apart from the medicines, you may have Acupressure treatment also available which is the most effective and result oriented treatment for the Nausea strike anytime to you.
Acupressure Points for Nausea:
Acupressure therapy is one of the very efficient and by using the natural force of the human body treatment which is very powerful and less on cost affect your body very well.
In our body, there are elements which are connected with the many parts of our body and with the natural flow inside our body keep the things with ease to perform activities in our body. When disorder in the element found in our body causes for the sickness in the body, and it disturbs you in many ways.
People know about the Acupressure treatment as it is done by the natural force of the human body and by giving pressure by thumb or finger on an element at the particular pressure point. With the help of the massage, you may feel free yourself from pain but for that, you need to know that key pressure points for the pain from which you are suffering.
When you have Nausea problem, you need to have knowledge of some key pressure points on which you can work acupressure treatment in an efficient manner so that you can get relief from pain.
Pressure Point P-6 or you can say Neiguan, is a key pressure point for the Nausea problem. You can observe this pressure point on your arm inner side. By pressing on the point, you can get relief from the problem of Nausea, vomiting, and chemotherapy.
Acupressure Points for Vomiting – Nausea:
As per the instructions, you need first to find this point on your arm. Now as per instructions you need to keep your three fingers on your wrist as mentioned over the pressure point. Then after placing your thumb on the specified point just underneath to your index finger as instructed.
While doing this, you just need to feel two large muscles under your thumb. With the help of the forefinger and thumb press this point with circular direction for at least two to three minutes. You have to give firm pressure without any discomfort. You need to repeat the process on both of your wrists.
As the instructions are given for the acupressure treatment to get relief from the Nausea trouble, it is advisable for a sufferer first to keep their arms and shoulders relax before they apply this treatment over their body.
Usually, within 30 seconds of time you will find the effect of this pressure point treatment and in some case, some people may need some minutes to take effect after doing the treatment. With the help of this treatment, you may not only get relief from the Nausea problem but you many also relief your tension or anxiety.
A wristband use is also a problem solution for the Nausea strike. When you have knowledge about the P6 point near to your wrist area, it is not necessary that you need to give pressure with your thumb or fingers all the way.
You may also use wristband with a button on it so that with the help of this designed wristband you may wear the wristband and allow that button to give pressure on the main point to get relief from the Nausea strike.
If you have belief in praying, then it is the most pleasant experience to keep away your Nausea strike. Whenever you feel an attack of Nausea, you may do a few minutes pray also. With the help of the pray, it will for sure give you relief from the Nausea attack as if you believe it is the also very effective way to keep control over Nausea.
Well, there are many other ways to keep control over your Nausea, but somewhat we have discussed are the best and quick responsive pressure points which can give you instant relief from the attack of Nausea.